Villa Casale in Abruzzo Italy,
Via del Casale, 2, Casale, Province of Parma, Italy
Casale: A rustic house typically found in a small hamlet or countryside.



The house's name comes from the location on Via del Casale in Valle S. Giovanni, a village near Teramo in the Abruzzo Region of central Italy. The Adriatic is ~17 miles away. Rome can be reached ~2 hours. Nearby is the Pescara airport.



Casale is an independent structure on a short alley off the main piazza. This provides serenity when desired while allowing frequent contact with the locals. There is a large patio with an unobstructed panoramic view of Valle Soprana (no known relation to Tony Soprano!). La Valle has a church with daily masses, bar, grocery store (alimentari), fruit and vegetable store (fruttivendolo), post office (Ufficio Postale), and hardware store (ferramenta). Many restaurants are nearby, one within walking distance.



Casale is modern in design. The larger bedroom has a matrimonial bed and a second has two twin beds. The living room has a very comfortable couch opening into a double bed. Linens, fully equipped kitchen, washing machine, wood burning stove for heat and bathroom with an enclosed shower will make your stay comfortable. A ceiling fan cools things off in the summer (everyone raise your hand if you think it is high enough).



Parking is in the nearby piazza. Crime in La Valle is virtually nonexistent. Gossiping is plenty existent. Casale is a great place to center your visit to Abruzzo and a perfect base to explore major tourist attractions. You can can take daytrips to nearby beachers, fortress towns and tourist sites.



Onsite is a caretaker who speaks English and answers all most of your questions.




Stefano - 03/19/2015 Update


Tempus fugit. Stefano's work as contractor in Germany soon finished. April 2014 bye-bye Germany / hello Italy. See Stefano's Baumholder Adventure.
Casale sits empty a good deal of the time and needs someone there to help look after things. If you want to stick around Abruzzo for a bit make Stefano an offer. Volere=Potere (where there is a will....).
Internet
Satellite / Cable
DVD Player
Sunbeds
solarium
Air Conditioning
Children welcome
Children welcome
Pets
Swimming pool on property
Utilities
Washing Machine
Other details
Fishing
Parking
Wheel Chair Access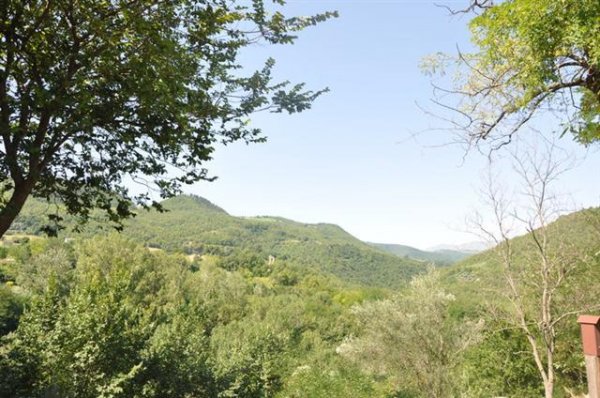 March 2023
Week
Mon
Tue
Wed
Thu
Fri
Sat
Sun
09

10
11
12
13
April 2023
Week
Mon
Tue
Wed
Thu
Fri
Sat
Sun
13

14
15
16
17
May 2023
Week
Mon
Tue
Wed
Thu
Fri
Sat
Sun
17

18
19
20
21
22
June 2023
Week
Mon
Tue
Wed
Thu
Fri
Sat
Sun
22

23
24
25
26
July 2023
Week
Mon
Tue
Wed
Thu
Fri
Sat
Sun
26

27
28
29
30
31
August 2023
Week
Mon
Tue
Wed
Thu
Fri
Sat
Sun
31

32
33
34
35
| | | | | | |
| --- | --- | --- | --- | --- | --- |
| | Available | | Pending | | Confirmed |
| From Month | To Month | Adults | Children | Per Night per day |
| --- | --- | --- | --- | --- |
Cleanliness
Comfort
Location
Staff
Sleep Quality
Facilities
Username
Evaluation
Title
Comment