Swiss Efficiency Accommodations,
9321 Blackberry Street
Your Swiss Efficiency hosts, Verena & Rudi, orginally from Central Switzerland and Germany's Black Forest, welcome world travelers to our Studio Apartments.
We are fluent in English, Swiss and German and also speak moderate French and Italian.
The Swiss Efficiency apartments are on the garden level of our home. These apartments are the ideal arrangement for short or long stays in Anchorage, either for business or family visits.
We are conveniently located close to restaurants, stores, bike trails and City parks. Coffee and tea are provided in the kitchenette. The closest grocery store is only a short distance away.
Internet
Internet access
Satellite / Cable
Satellite / Cable TV
DVD Player
DVD Player
Sunbeds
solarium
Air Conditioning
Children welcome
Children welcome
Pets
Swimming pool on property
Utilities
Washing Machine
Activities
Golf
Other details
Sights
Fishing
Parking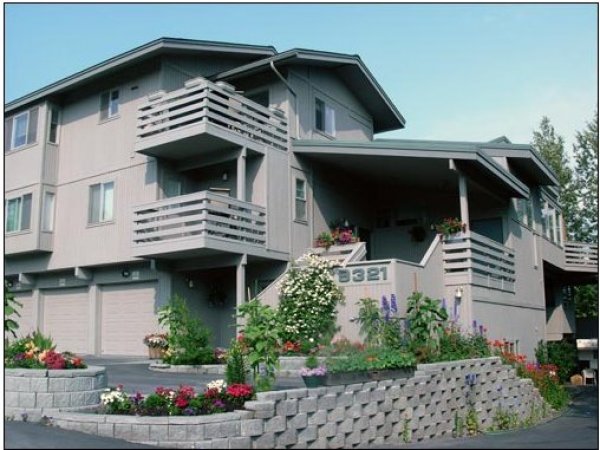 September 2022
Week
Mon
Tue
Wed
Thu
Fri
Sat
Sun
35

36
37
38
39
October 2022
Week
Mon
Tue
Wed
Thu
Fri
Sat
Sun
39

40
41
42
43
44
November 2022
Week
Mon
Tue
Wed
Thu
Fri
Sat
Sun
44

45
46
47
48
December 2022
Week
Mon
Tue
Wed
Thu
Fri
Sat
Sun
48

49
50
51
52
January 2023
Week
Mon
Tue
Wed
Thu
Fri
Sat
Sun
52

01
02
03
04
05
February 2023
Week
Mon
Tue
Wed
Thu
Fri
Sat
Sun
05

06
07
08
09
| | | | | | |
| --- | --- | --- | --- | --- | --- |
| | Available | | Pending | | Confirmed |
| From Month | To Month | Adults | Children | Per Night per day |
| --- | --- | --- | --- | --- |
Cleanliness
Comfort
Location
Staff
Sleep Quality
Facilities
Username
Evaluation
Title
Comment